Hi Queen Lovers !
I'm a french Queen fan too and also a sound engineer and producer.
After visiting the fantastic "Studio Experience @ Montreux" a few months ago, I decided to make a new Queen mix around the Track13 from Made In Heaven.
It's my tribute to Queen and more especially to Freddie. I wanted to do a kind of album as the "Love" album from the Beatles. The music is entirely performed by Queen and Freddie Musicians (solo tracks).
I hope you will enjoy this 45 minutes track ! It's better with good speakers or headphones
https://soundcloud.com/sebastienbede/open-your-eyes-look-touch-and-feel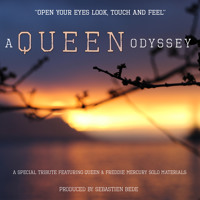 p.s : the sleeve is a picture from Montreux...