Last one. The Queen part starts towards the end of the interview, around 4 minutes into the interview.

---
Backstage photo with Boy George. Looks like they had fun after a year without shows.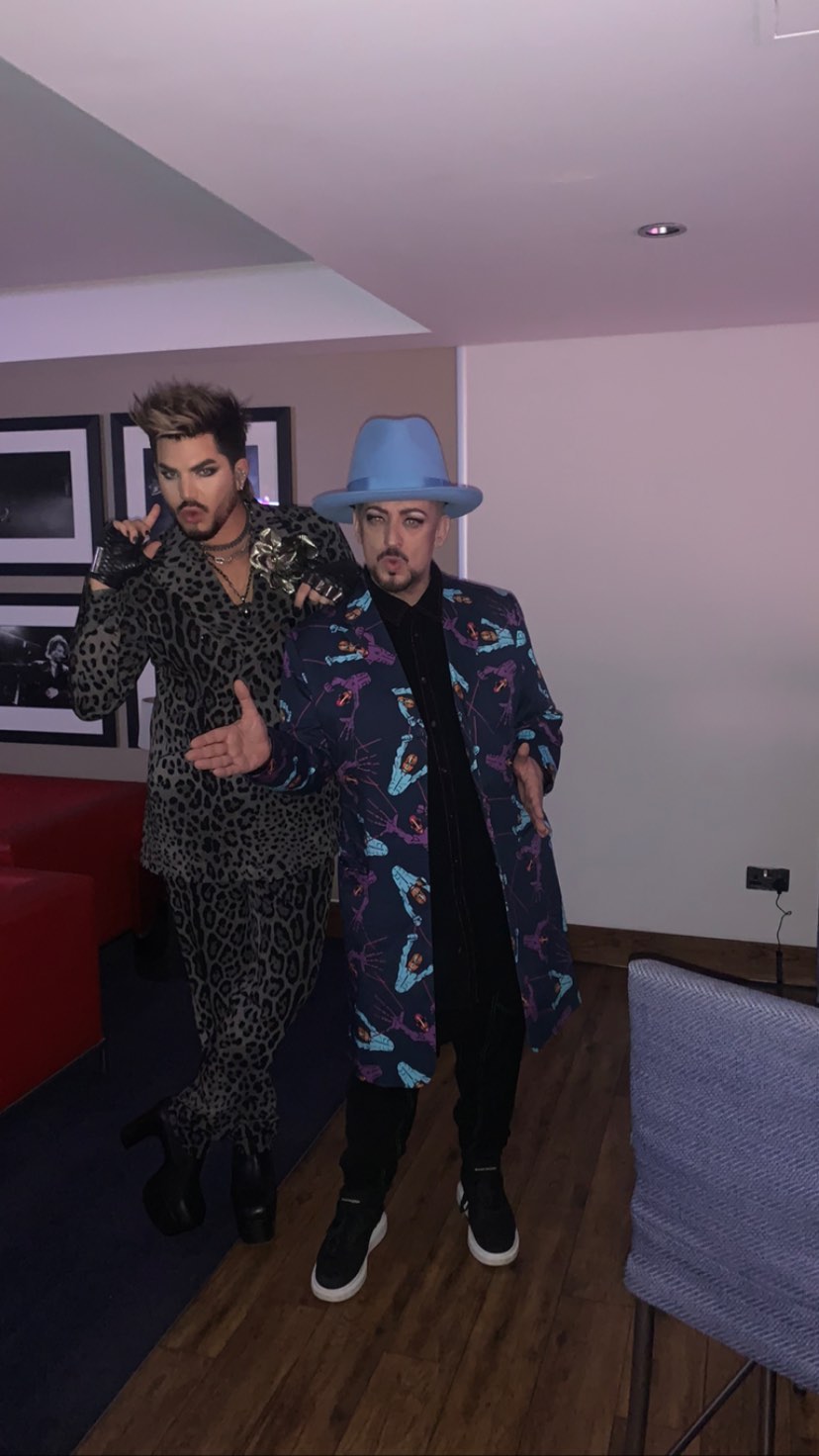 ---
Adam is going to play 5 concerts in Las Vegas. If someone is interested, sale starts on Friday. Third try after the cancelled dates last spring and autumn.


---
Adam's 40 minute set at yesterday's Stonewall Day event.
It's great to see him back on stage in front of a live audience for the first time since the QAL Australian/NZ tour in February 2020. A bit rusty, but with lots of energy.
Interview from before the show (Adam curated the event yesterday.)
---
One reason, why I'm a fan of this man: After Adam had to cancel his tour last year, he sent money to his band members. Like most people in the music industry, they weren't able to earn money this past year. Adam really is a good guy (and lucky, that he's rich enough to do that).

---
---
---
Here is the official clip by Netflix.
It's kind of funny, that Adam, who is used to wear a crown for every encore of QAL-show, is singing " never bow to a crown".
---
For all the musical fans here (are there any?):
Andrew Lloyd Webber released the soundtrack to his new musical "Cinderella".
Adam is singing on it in the role of Prince Charming. It sounds like this musical is very different from the usual fairy tale.
Here is Adam's song "The Vanquishing of the Three-Headed SeaWitch" and the short Intro. These actually belong together, so I post both, the song itself is in the second video.
It's quite fantastic for Adam that Andrew Lloyd Webber chose him for that recording. Adam won't be in the cast for the musical though, which will premiere on the London West End this month. He would have been busy with Queen, if it wasn't for the covid.
---
Also impressive that he has writing credits with ALW on three of the songs. Well done Adam.
---