It have sometimes wondered why Freddie stayed in
this house. I mean, look at those other houses surrounding his house. Those living in the top flats had panorama view on whatever was going on in his garden.
You can almost feel the staring by looking at those houses, and how they bend around his house like a theatre.
I always thought he enjoyed a private life ?
Besides those houses look very ugly too. With all those money, why didn't he move to a better place?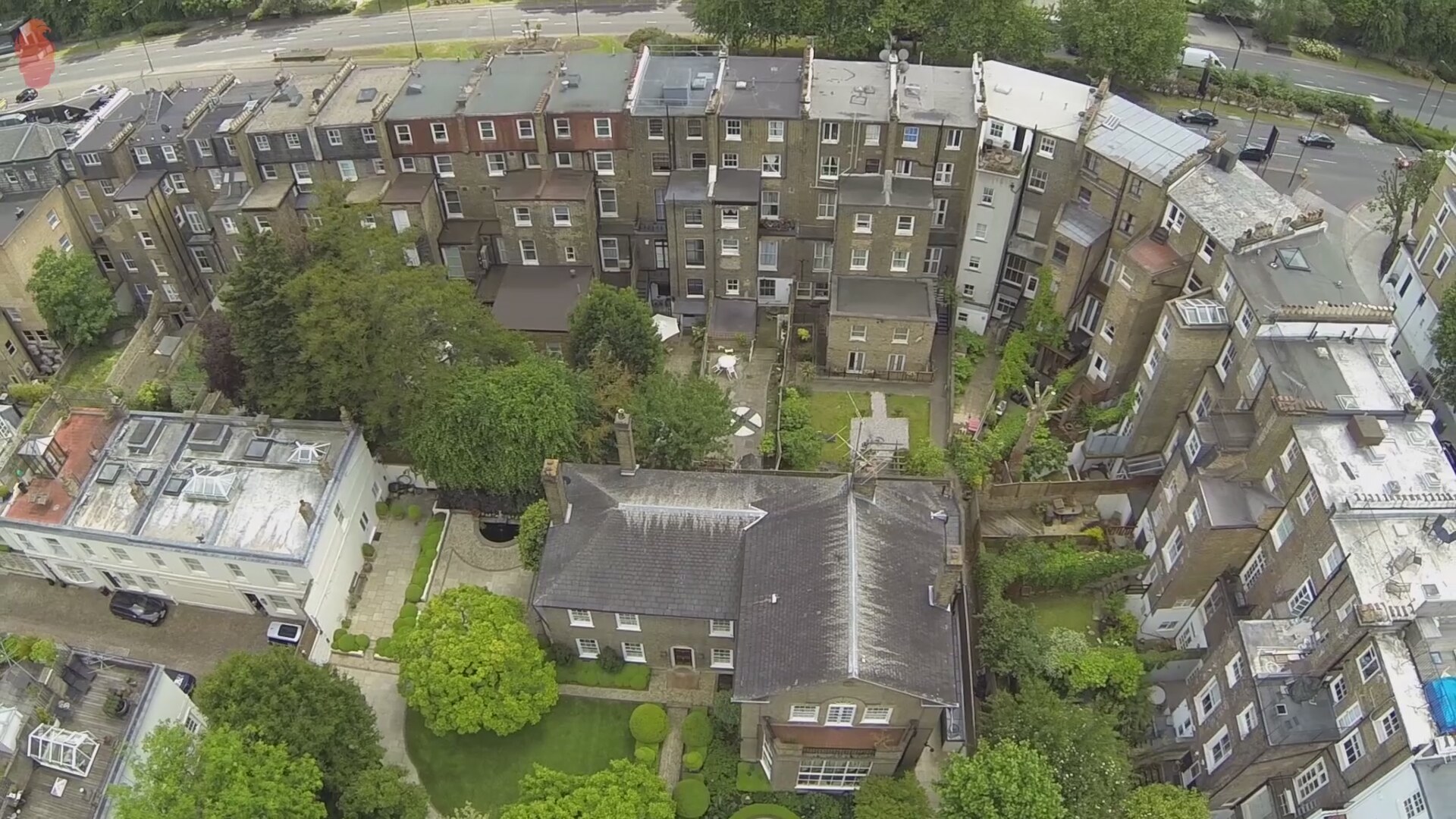 He was lucky that drones wasn't a thing Joe Public owned back in the 80s.